Tecnologie innovative per il trattamento dell'acqua

Innovative technologies for water treatment
IN EVIDENZA:
9-10-11 May 2018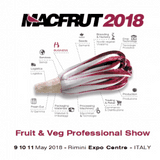 MACFRUT 2017
MACFRUT 2015
Innovation Award
Azienda premiata Medaglia d'oro "Gruppo filtrante ACQUAPURY per sanitizzazione e riutilizzo acque di processo di prodotti ortofrutticoli con abbattimento della maggior parte di residui chimici di agrofarmaci con ossidazione e filtrazione in continuo.
Winning Company Gold Medal "ACQUAPURY filtering group for sanitizing and re-using process water of fruit and vegetable products with the reduction of most of pesticide chemical residues with oxidation and continuous filtration.
AQUAPURY PLANTS
Impianti per il trattamento e riciclo in continuo delle acque di lavaggio e di processo per la lavorazione industriale dei prodotti ortofrutticoli.
Plants for the continuous treatment and recycling of washing and process waters for the industrial processing of fruit and vegetables.